Bio Assam Cherideo Purbat First Flush 2020 FTGFOP1
country of origin India - Assam
Chcete pomoci s objednávkou?
+420 777 052 974
Black tea from Assam
Spring harvest of the Assamese garden Cherideo Purbat growing and processing tea in the mode of organic farming. Dark brown leaves traditionally processed by orthodox method, mostly yet not completely oxidized and very nicely rolled. Golden-red infusion of full, round intensely juicy flavour full of fruity and honey tones and a pleasant spicy aftertaste.

Preparation: Allow 2 teaspoons of tea for 0,5 l of boiled water, let it steep for 3 minutes.
About the Cherideo Purbat Tea Estate
The tranquil charm of the soft rolling hills of the Arakan Yoma range on the eastern horizon adds to the beauty of Cherideo Purbat Tea Estate. Situated in the heart of the ancient capital city of Ahom Dynasty the garden is nourished by streams that quietly meander through the expanse, enriching the soil and the tea bushes that produce the strong, full bodied teas. When the estate was taken-over in 2015 by the Darjeeling Organic Estates Pvt. Ltd. company, they pledged to conserve the water bodies and the environment to enhance the micro climate of the region. In keeping with their organic and bio dynamic system of farming, the garden produces environmentally conscious teas.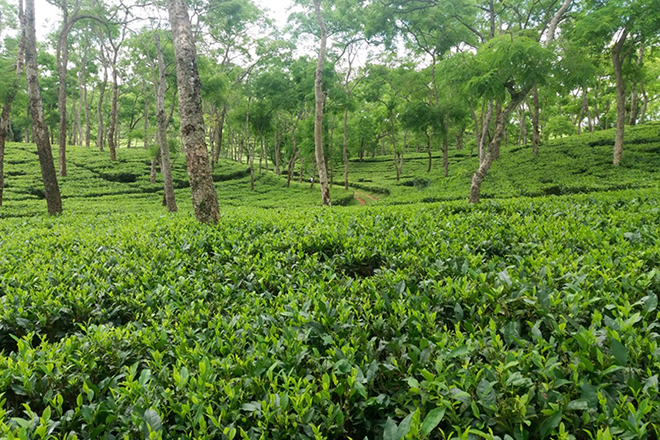 more
less
Form: Whole leaf
Area: India - Assam
Harvest: 1st Flush
Year: 2020
Designation: CZ - BIO - 002
Country of origin: India - Assam

---
---