Artisan Tea Pottery
Tea porcelain and stoneware with colourful glazes by Aleš Dančák, all wood-fired.
Wild Assam Koliapani
Hand-processed tea from a small family farm production located in North-east Assam on the border with Arunachal – Pradesh state. The whole micro – garden works in "natural farming".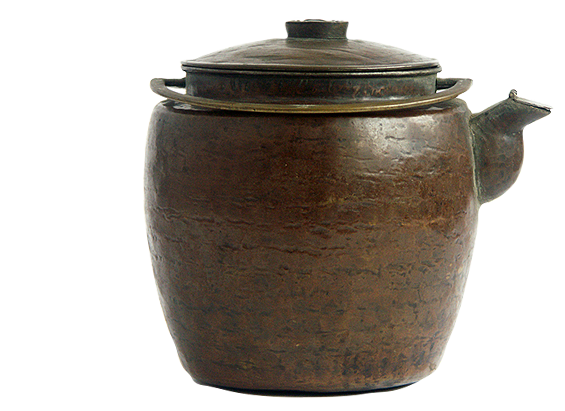 Discover a Japanese Tea Antique with us
Boiling water in this copper kettle will give your tea session a teaste of old Japan.